TE MATA CREOLE
Regular price
Sale price
$7.50 NZD
Unit price
per
Sale
Sold out
Creole hardneck, also known as Ajo Rojo, burgundy clove skins.
Hot/Aromatic. Average to high brix.
8 to 10 medium cloves per bulb. Longest keeping hardneck.
Our favourite culinary garlic , TE MATA CREOLE are available mid Jan to end Oct.
** Please note - a $50 minimum order applies to all purchases **
Share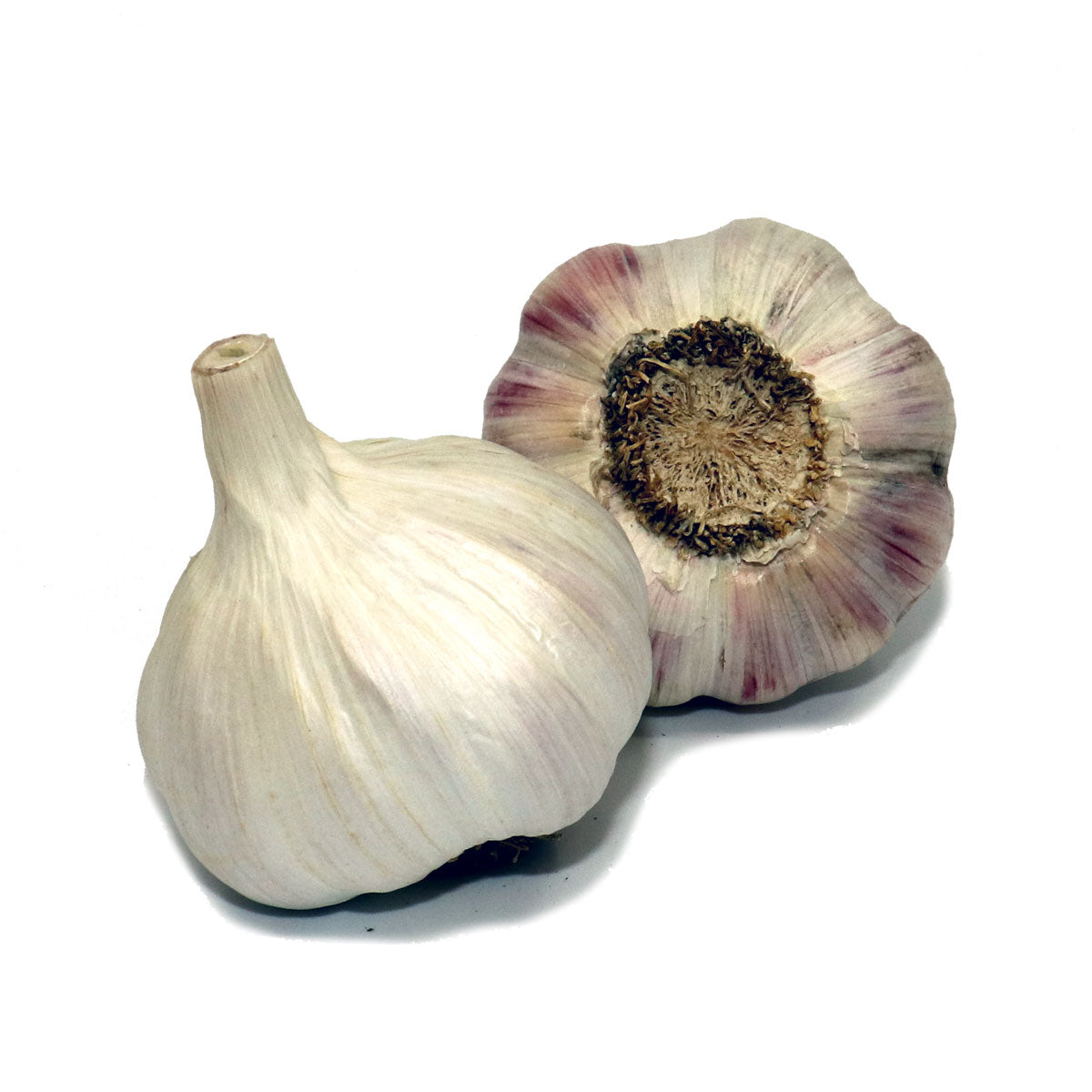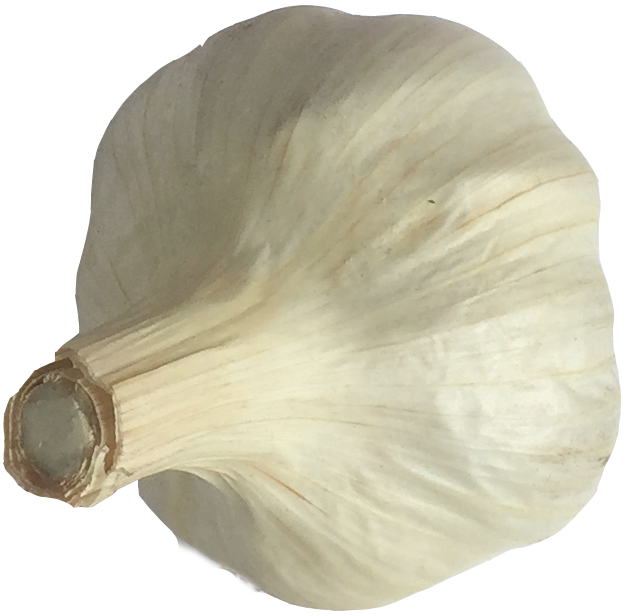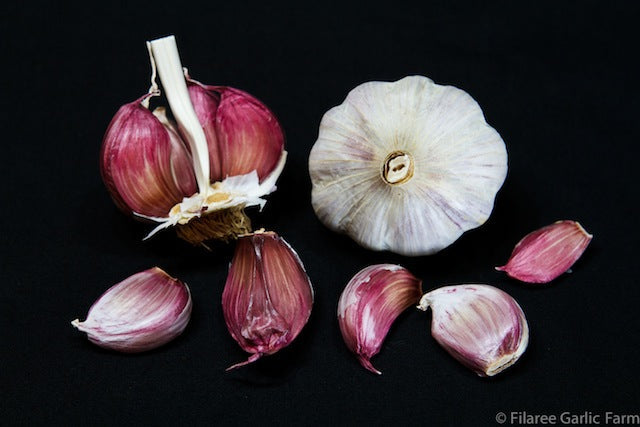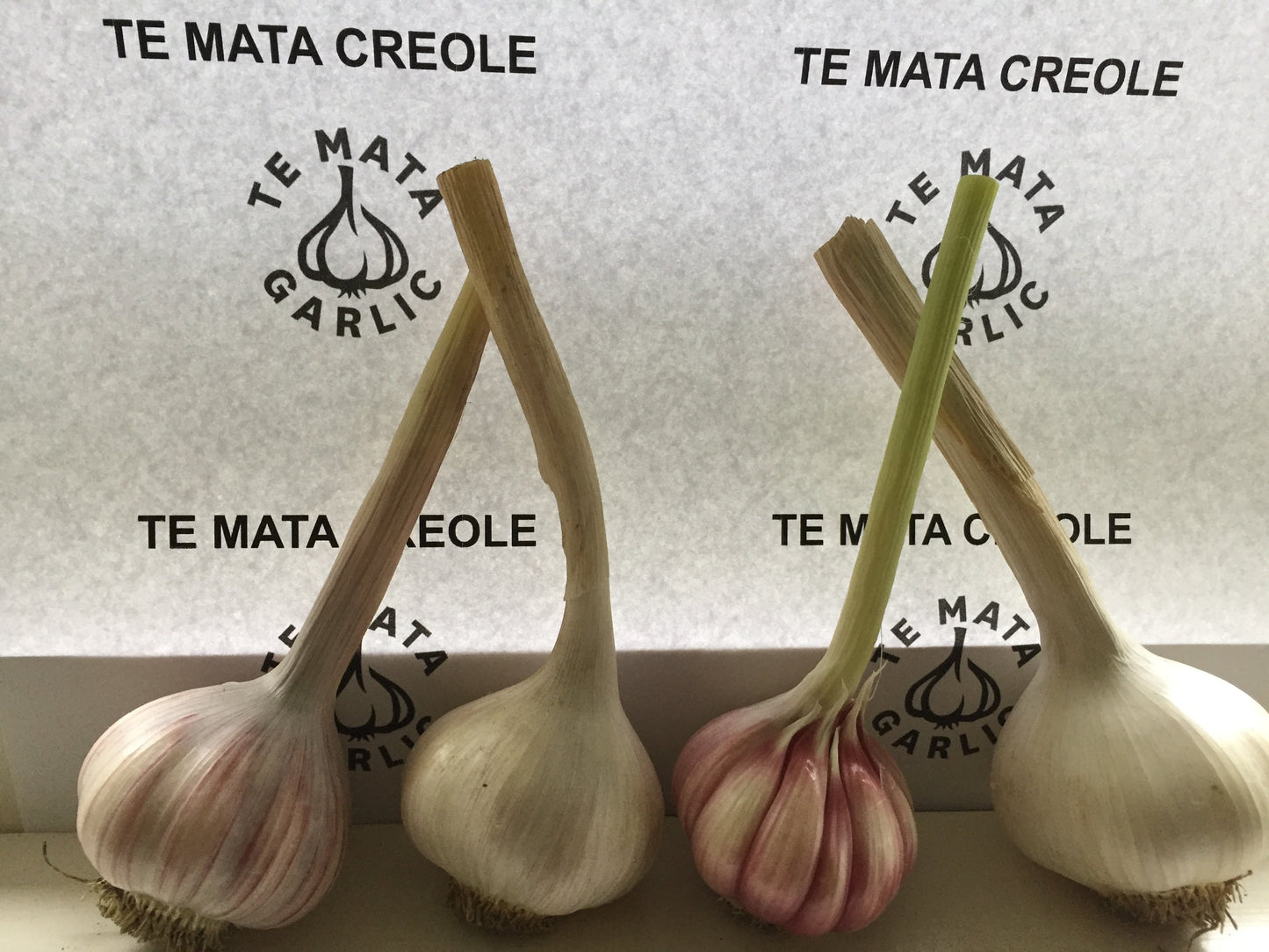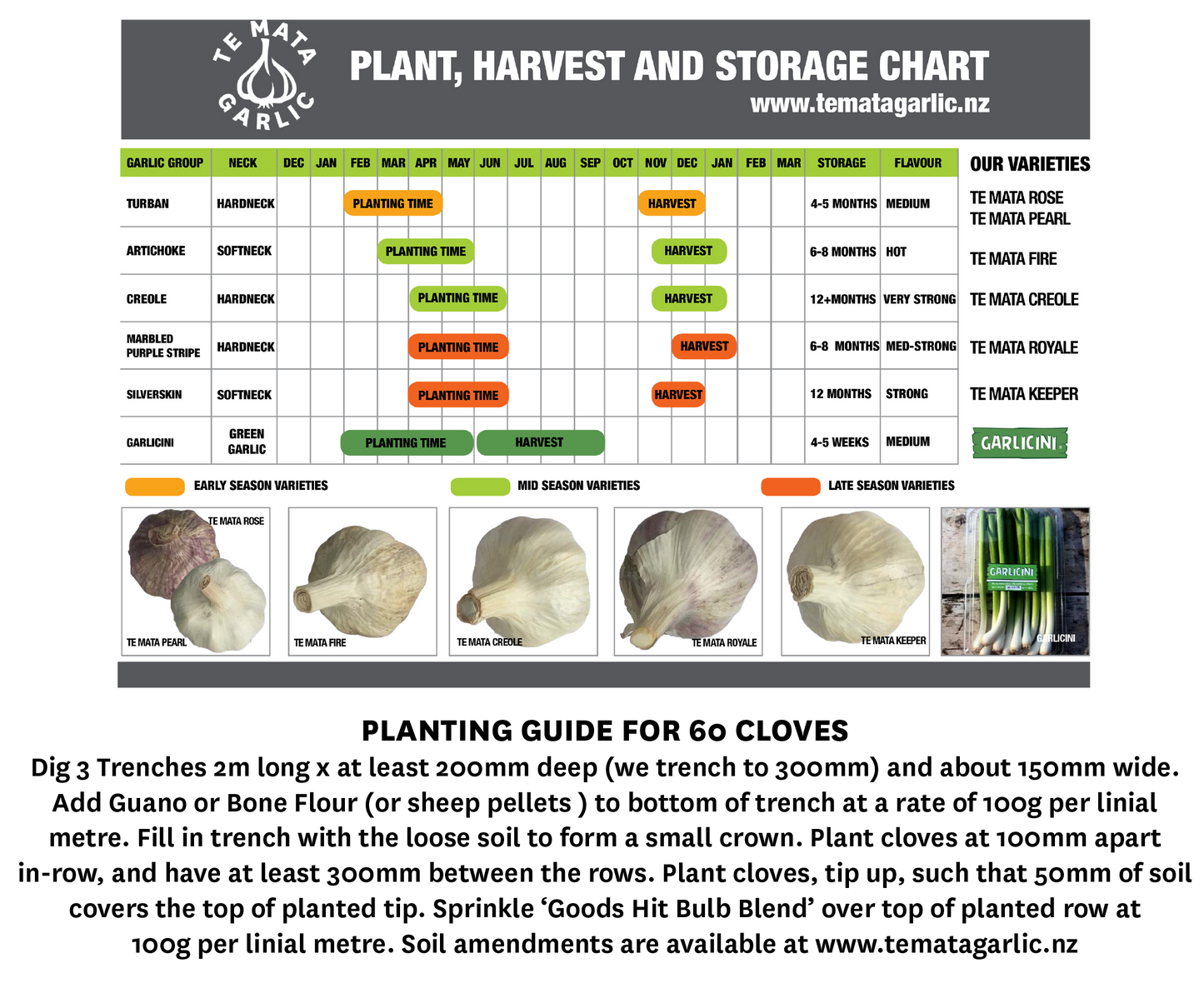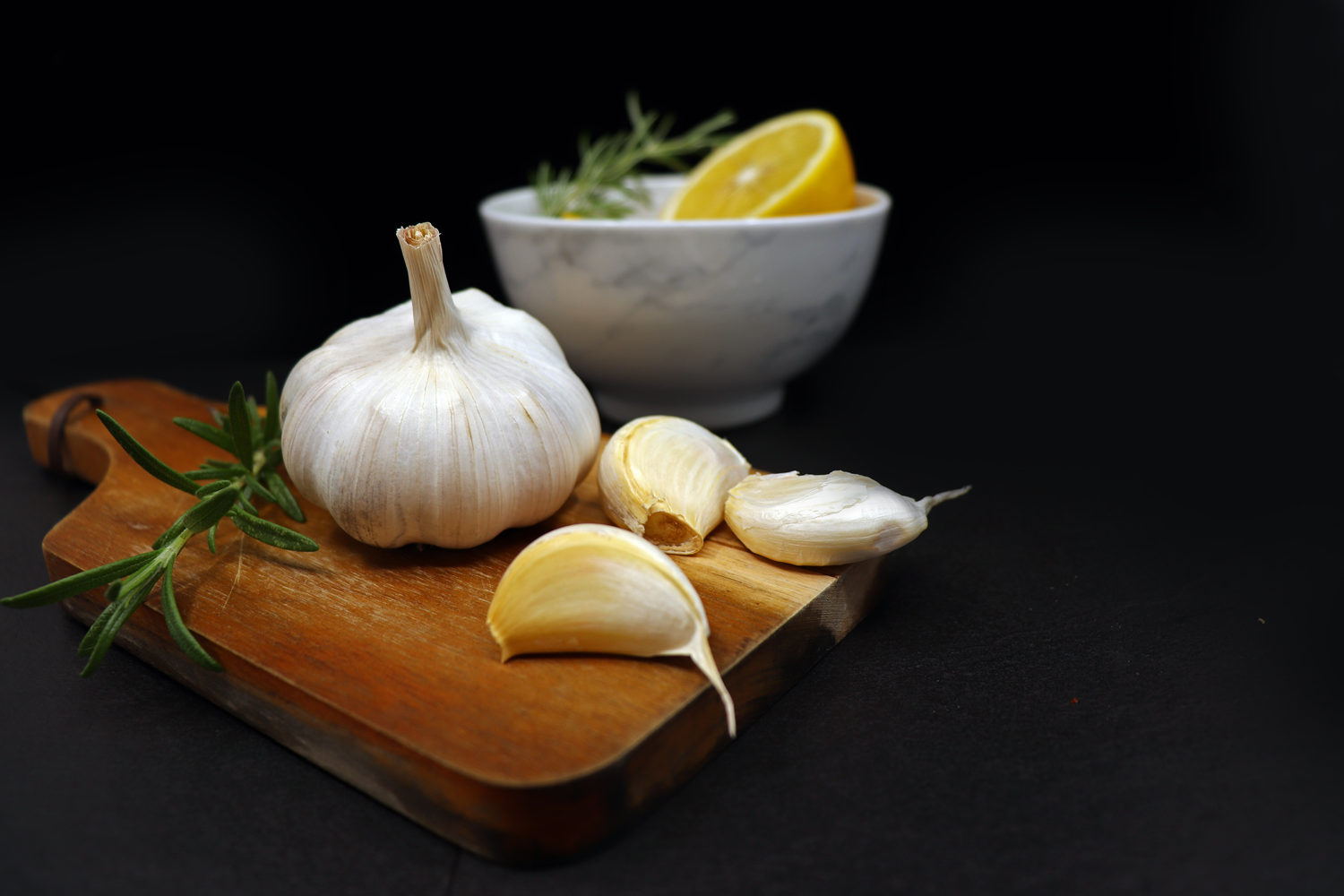 HEALTH BENEFITS OF GARLIC
- Contains compounds with potent medicinal properties
- Low in calories
- High in Manganese, Vitamin B6, Vitamin C, Selenium, Fiber, Calcium, Copper, Potassium, Phosphorus, Iron and Vitamin B1
- Combats sickness
- Helps to reduce blood pressure, may lower risk of heart disease and improve bone health
- Full of antioxidants and detoxifying properties
"Great products - I love trying the different varieties of your garlic I never knew existed."