Fertilisers: Guano+Bulb Blend 2kg
Regular price
Sale price
$38.00 NZD
Unit price
per
Sale
Sold out
Good's Hit brand all natural soil conditioners, especially developed by Te Mata Garlic to provide exceptional bulb size and quality. This pack contains 1.0kg of pelletized natural Guano containing 10% Phosphate, plus Calcium and all the micro nutrients essential for healthy natural growth. Apply Guano pre-plant, in trenches at 6~10g per plant.
PLUS 1.0kg of our exclusive Bulb Blend, for application AFTER PLANTING, as a soil conditioner, containing Lime, Seaweed, Ca,P,K,S,Mg,B,Co,Cu,I,Fe,Mn,SE and Zn, plus Humic , Fulvics and naturally occuring plant stimulants and microbial food. This blend is a proven garlic bulb sizer. We own the recipe, and use on all our garlic. You will be impressed - use on all alliums, plus as a general garden fertiliser, if your pH is at, or below 6.8.  Easy to apply, low dust prills. This 2kg pack is sufficient for 100~150 garlic plants.
See planting guide below
Share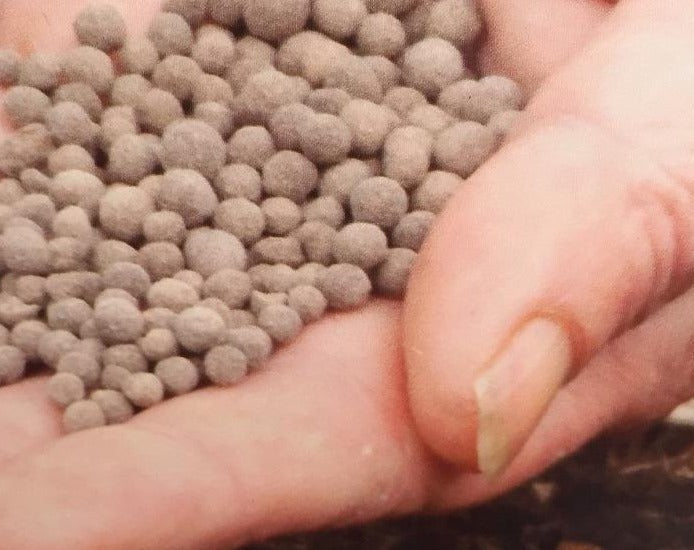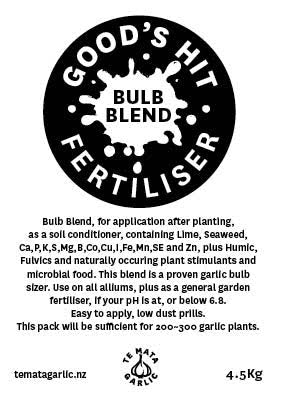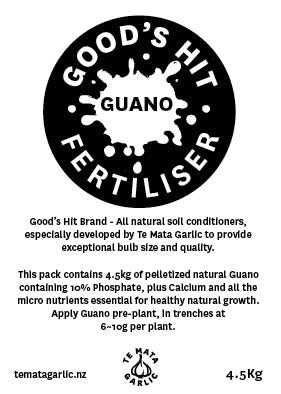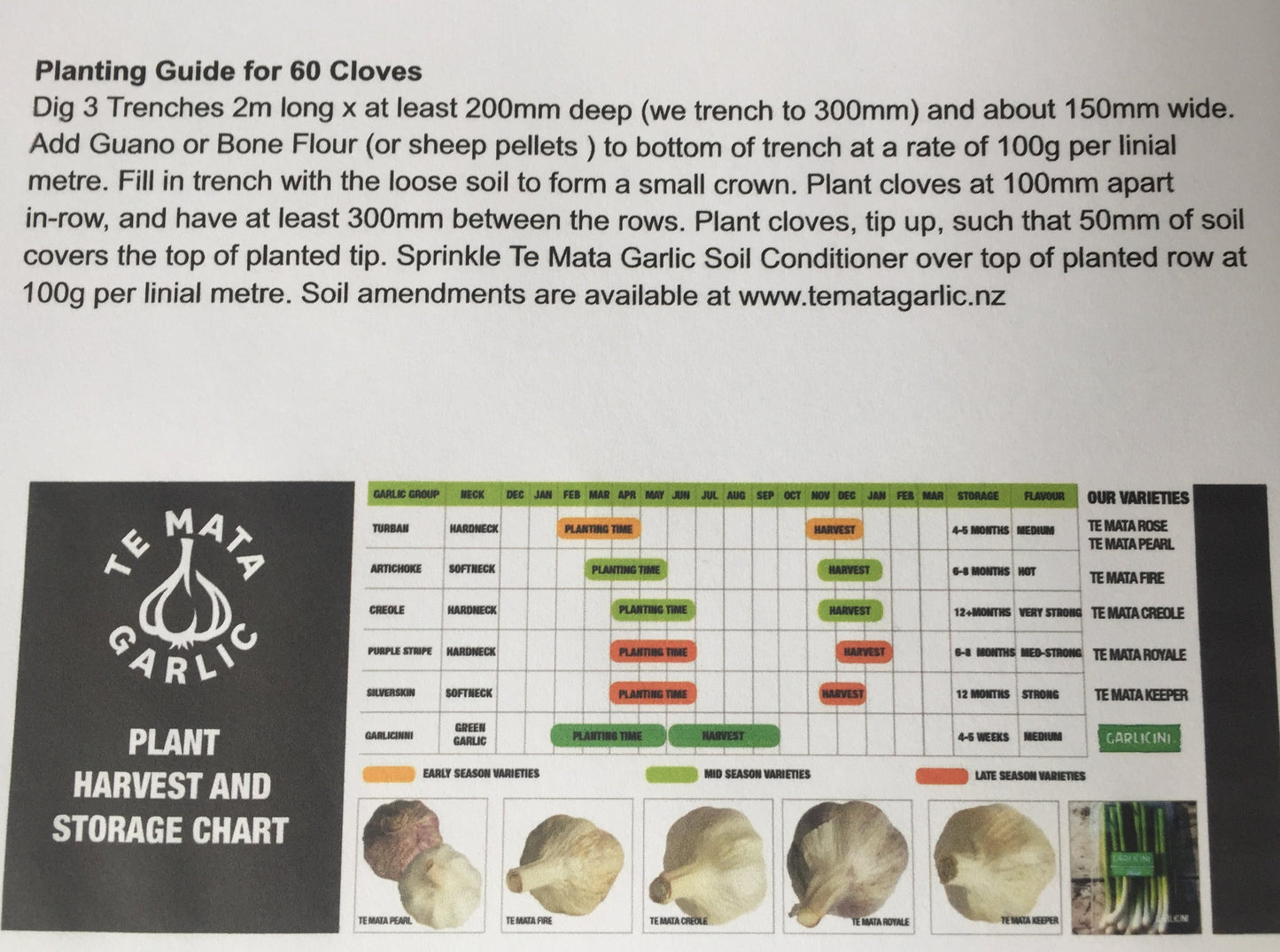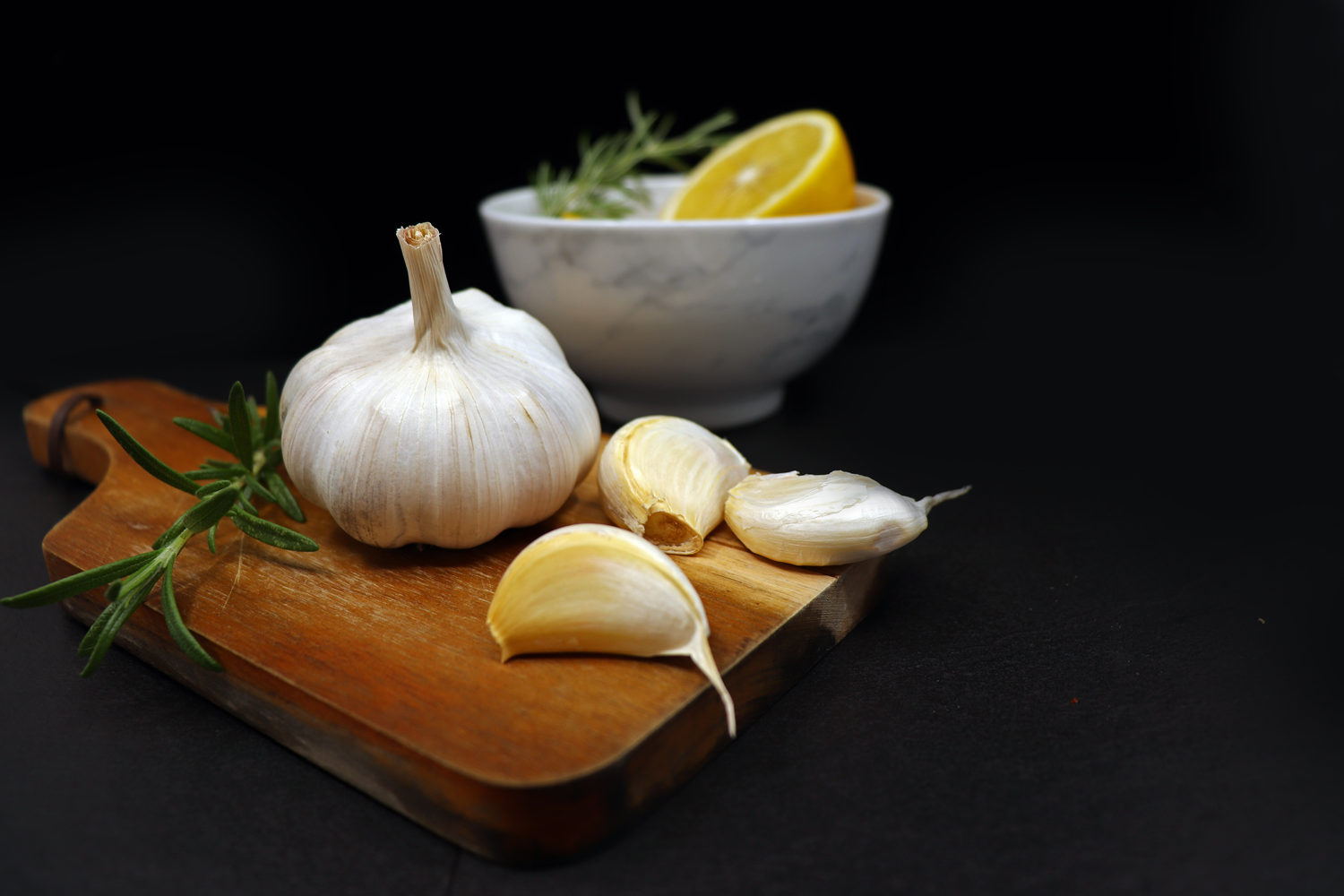 HEALTH BENEFITS OF GARLIC
- Contains compounds with potent medicinal properties
- Low in calories
- High in Manganese, Vitamin B6, Vitamin C, Selenium, Fiber, Calcium, Copper, Potassium, Phosphorus, Iron and Vitamin B1
- Combats sickness
- Helps to reduce blood pressure, may lower risk of heart disease and improve bone health
- Full of antioxidants and detoxifying properties
"Great products - I love trying the different varieties of your garlic I never knew existed."